Wolverhampton Landlord Forum and Steering Group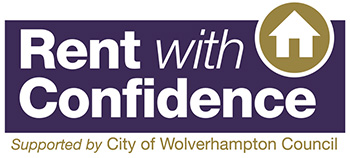 Welcome to the Wolverhampton Landlord Forum
All local private sector landlords are welcome to join the Wolverhampton landlord forum and Steering group. The forum is in development and aims to aid, inform and guide private landlords in Wolverhampton, as well as giving them a platform to discuss issues that affect them in the city.
Wolverhampton City Council is committed to working with Private Landlords and recognises the important role the forum plays in engaging with private landlords and agents to support good practice and promote the PRS in Wolverhampton.
We host a Private Sector Landlord forum on a regular basis, led by local landlords. These provide an effective arena to exchange news, views and experiences with other landlords and also are a good way of updating landlords on current changes in legislation and council-led initiatives.
We provide at least one guest speaker who is an expert in their field on issues and priorities affecting the PRS locally & nationally, legal procedures in evictions, HMO, tax and insurance issues, tenant referencing, Renters Reform Bill, etc.  We always welcome suggestions for talks at the meetings with the aim to make the forum landlord led.
Landlords who want to be involved should email RwCscheme@wolverhampton.gov.uk.
As well as helping to organise the next Landlords' Forum, the volunteers who formed the Steering Group will help the council to find better ways of sharing information with landlords.
Future meetings will include discussions on providing landlords with better information on issues such as:
Hazard ratings
Accreditation
Affordable warmth
Grant or loan funding
Tenancy deposit systems
If there are other topics you would like the Steering Group to look into, email us at RwCscheme@wolverhampton.gov.uk.
Landlord advice
If you are a landlord in Wolverhampton or considering becoming one, the Rent With Confidence Scheme can advise you on legal requirements and good practice. If you have concerns about a property you let, we may be able to offer an advisory property visit? The Rent With Confidence lead and our Landlord Liaison Officer can provide information on:
Best practice in letting
Landlord and tenant issues
Local training opportunities
Landlord Forum and Steering Group
We provide information and advice to landlords on a variety of subjects including:
Finding tenants
Tenancy agreements
Landlord access to tenant benefits and arrears
Overpayments of rent
Renting out houses for multiple occupation (HMOs)
Property inspections
Tenants and antisocial behaviour
Ending a tenancy
Property repairs
Good Guides for landlords and Tenants
The following information that sets out the roles and responsibilities of both landlords and tenants when letting or renting a property in the private rented sector.